Home
|
About Us
|
Weddings
|
Links
|
Sample List
|
Testimonials

Don't trust your special day with just anyone!
You want a DJ that specializes in weddings, and has the experience to make it a fun exciting event. Once you say the I Do's you want to relax, mingle with your friends and family, and party like it's the best day of your life. Because in that moment it is the best day of your life. With Party Gras Entertainment that is exactly what you will get. With over 18 years in the business, and so many weddings we've lost count, we want to include you in that long list of happy couples that still refer our services to their friends. Sure, you could pay more for a DJ, but why would you? We offer a solid professional service at a fraction of what other providers charge. We're not undercutting the competition, we're just smart. We keep our overhead low, and pass the savings on to you.
We offer ALL clean edited music for your special day, and emcee the entire event. Not all DJ's are emcees, and that is the first requirement for being a true professional wedding DJ. We will keep the event flowing at a comfortable pace so you can relax, and enjoy yourselves. Isn't that the picture you have in mind? Well, we want to make that picture a reality. Give us a call, or send us an email, and we'll be happy to discuss the details of your event further. When my wife and I were married, it was the best day to the start of our life. Let us make your day just as special. Please take a few moments to navigate our site for detailed information. I'm sure you will find our site to be very informative

Wilmington DJ Covering Southeast North Carolina
___________________________________________
Like us on Facebook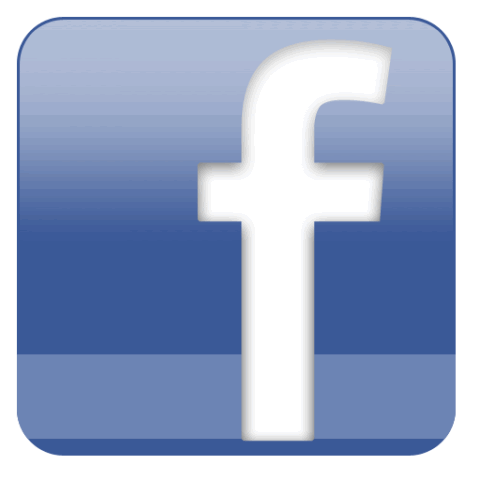 _____________________________________________________________________________
• Mobile DJ / Emcee – Specializing in Weddings, Private Events and Corporate Functions etc. All events include wireless microphones, and our intelligent dance lights are included at no additional charge.
• Ceremony Music – Amplified music supplied for seating of guests, processionals for mothers/grandmothers, bridesmaids, bride, any music for unity candle or sand ceremony, as well as recessional and postlude music. Wireless lapel microphones available complimentary for the minister and groom. We also have our own power for beach weddings or locations where power is not available. Special discounts apply when the ceremony and reception are at the same location.
• Wedding Officiate – Providing day of ceremony service with the option of a rehearsal the day before. Rehearsal time is strictly based on availability.
• Wilmington Photo Booth Rental – A great addition to any event with unlimited photos, props, live attendant, and keepsake photo album. Owned and Operated by Party Gras Entertainment, Wilmington Photo Booth is available with or without DJ services. Special discounts apply when booking Photo Booth with DJ services provided by Party Gras Entertainment.
• Monogram Projection – Many designs to choose from, and each monogram gobo is special ordered specifically for your big day.
• 50" Flat Panel T.V. – Available for slideshows, presentations, etc.
• Evolution of a Wedding Dance – A series of song clips of your choice spliced together to create a unique dance experience for you and your guests. (No fee for this service when booking Party Gras Entertainment for your big day!
• Anniversary Dance – This is a dance that includes all guests, and then eliminates dancers based on the number of years they have been married. It's a great way to include everyone, and warm them up to the dance floor. No fee applies!
• Shoe-ly Wed Game – No fee applies!
_____________________________________________________________________________
***Join Us At HopLite Pub***
Every Tuesday Night between Sept. 4th 2018 and May 21st 2019
7pm-9pm for Karaoke
Amd Every Wednesday between Sept. 5th 2018 and May 22nd 2019
7:00pm to 8:30pm for Trivia
***Join Us At Fox and Hound***
Every Wednesday Night 10pm-12am
For Extreme Music Bingo
Every Thursday Night 7:30pm
For Rockin' Trivia w/ Party Gras Entertainment
***Upcoming Public & Bridal Events***
Join us for the
Belk
"Engagement Party"
Saturday September 15, 2018
Time: 12pm - 3pm
Wedding Registration Event
& Win Some Great Prizes
Refreshments - Door Prizes - DJ/Emcee - Photo Booth
Located in Independence Mall
Wilmington, NC
Feel Free to Email Me With Questions
_____________________________________________________________________________
***Featured Vendors***
Photography: Megan Dickerson Photography - (336) 613-2735 Web / Facebook
Florist: GREEN THUMB Floral Boutique - (910) 742-0185 Web / Facebook
***Featured Caterers***
Catering Thyme - (910) 297-9368 Web / Facebook
Diamond Food Enterprises- (910) 443-5087 Web / Facebook
***Featured Venues***
NC Aquarium at Fort Fisher - (910) 772-0500 Web / Facebook
Beau Rivage Golf Resort - (910) 392-9021 Web / Facebook
Courtyard by Mariott Caroliina Beach - (910) 458-2030 Web / Facebook
IRONCLAD Brewery - (910) 769-0290 Web / Facebook
Country Club of Landfall - (910) 256-8411Web / Facebook
_____________________________________________________________________________

Home | About Us | Weddings | Links | Sample List | Testimonials
Copyright © 2018 Party Gras Entertainment